Hogar de Cristo USA, it's a 501(C) 3 public charity-nonprofit organization that provides service-hope-dignity to disadvantaged and social excluded in Chile. Hogar de Cristo USA, founded in June 2006, raises funds for their Programs in Chile and promotes solidarity. Under section 501(C) 3 contributions and donations are tax-deductible to the donor.
Hogar de Cristo USA Inc. is located in 2754 W. Atlantic Blvd., suite 8, Pompano Beach FL 33069.
Below find copies both from Florida Department of Agriculture and Consumer Services, registration number CH23162 showing that organization has complied with federal regulations and registration. The other one it's a copy of Consumer's Certificate of Exemption valid until 06/30/2023.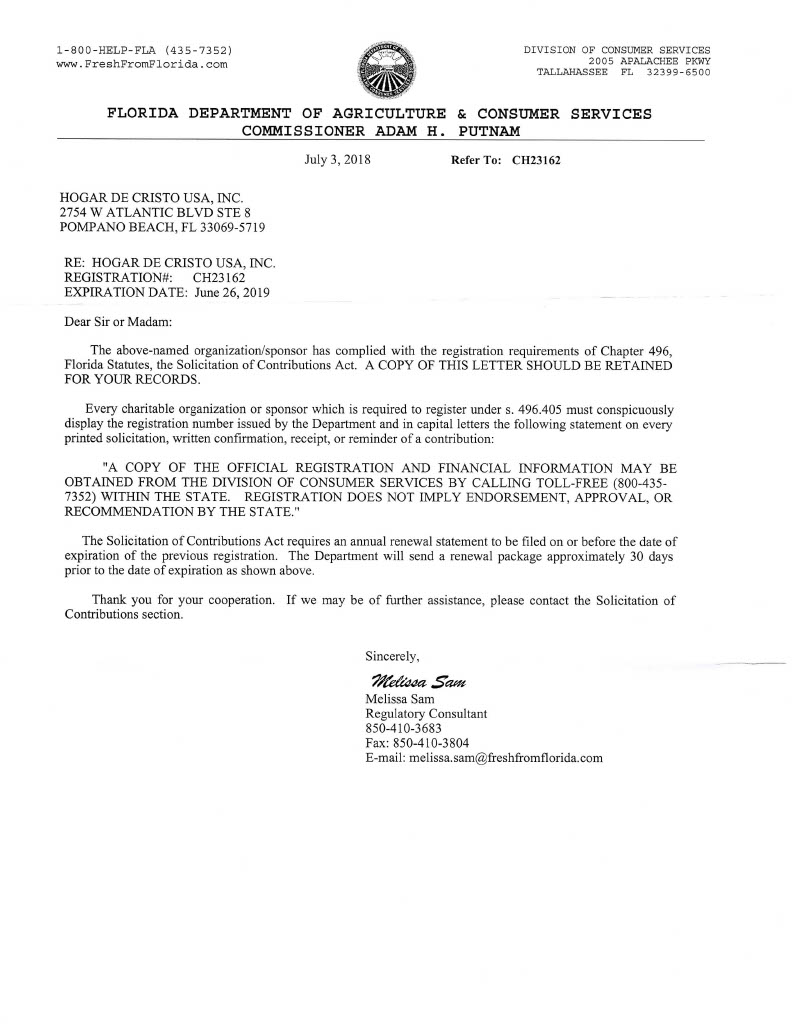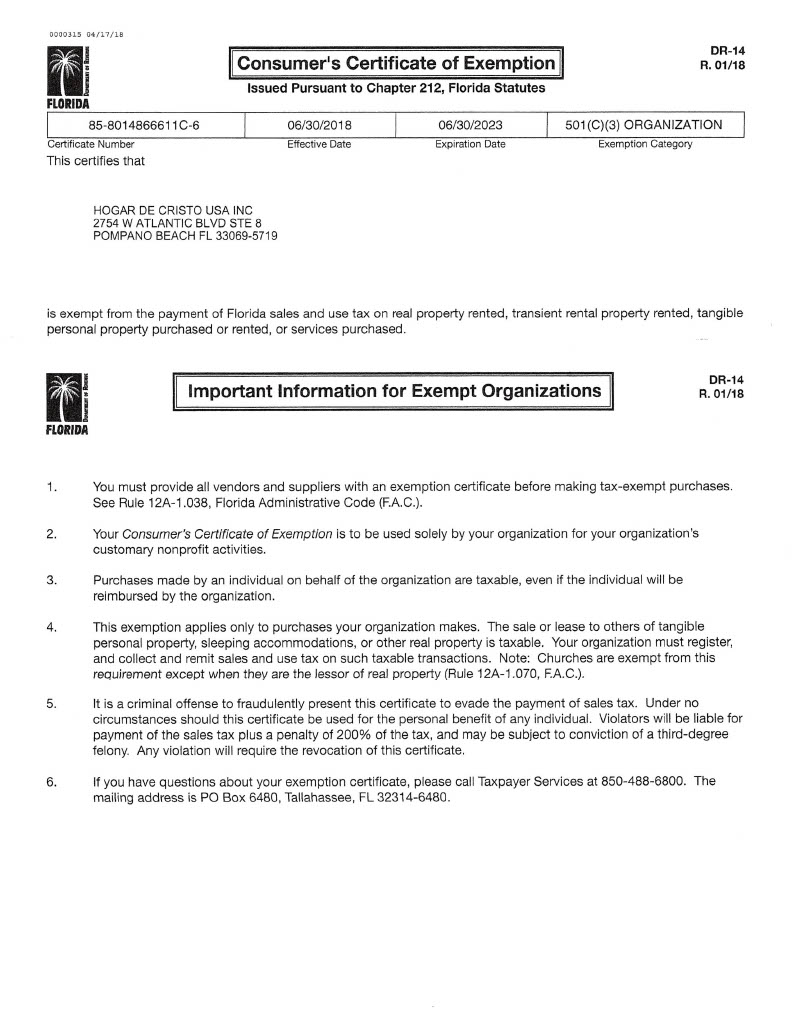 News & Events